Encouraging your child to play with a wide range of puzzles is a great way to support their problem solving skills and perseverance. 
Bayside Toy Library has a huge range that will keep your little ones busy and improving those really important development milestones.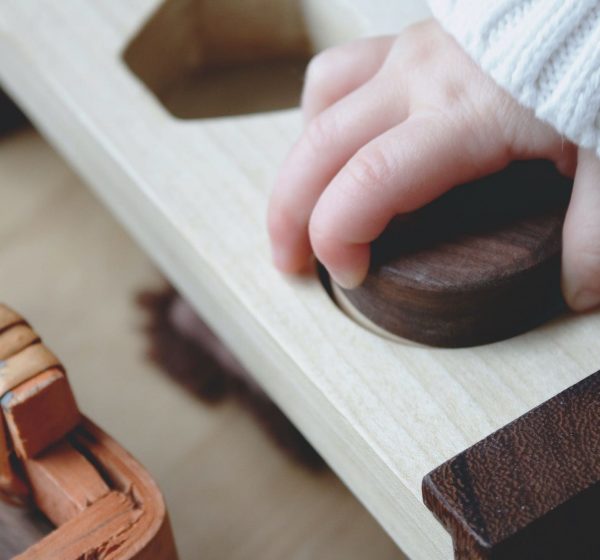 Why are puzzles important?
Puzzles are great ways to develop your little one's mind — the benefits are almost endless!
By encouraging children to look at pictures more carefully, puzzles help them to consider colours and shapes.
This begins the process of them developing ideas and strategies around solving the problem in front of them.
And where does this lead to? The introduction of goal setting!
Puzzles pose are a very clear problem that needs solving. So, by encouraging them to solve the problem, you're helping them to grasp the idea of setting themselves a task and seeing it through!
Not only that, but puzzles are versatile options for when you either want some family time, or when you need your little one to keep themselves busy.
PUZZLES AND MENTAL DEVELOPMENT
Your child's mind is going to get such a workout by playing with puzzles.
They'll be introduced to some new concepts, like trial and error.
Plus, they will be practicing things like:
Problem solving
Cooperative play in group settings
Perseverance
Colour and spatial awareness
Here are some great ideas to get your kiddo's mind firing:
Musical Animal Puzzle by Boikido
The Pirate and his Treasure by Djeco
Where's Wally by Spear's Games
Not only are they developing those super important cognitive abilities, but they're are learning more about the world around them.
Take the My First Farm puzzle in our Bayside Toy Library catalogue, for example. With this, they will learn all about farm animals and farming-related items like tractors and shovels.
Playing with your little one is a great way to engage in some chit-chat about the puzzle's themes, all whilst boosting their ability to think critically and take turns!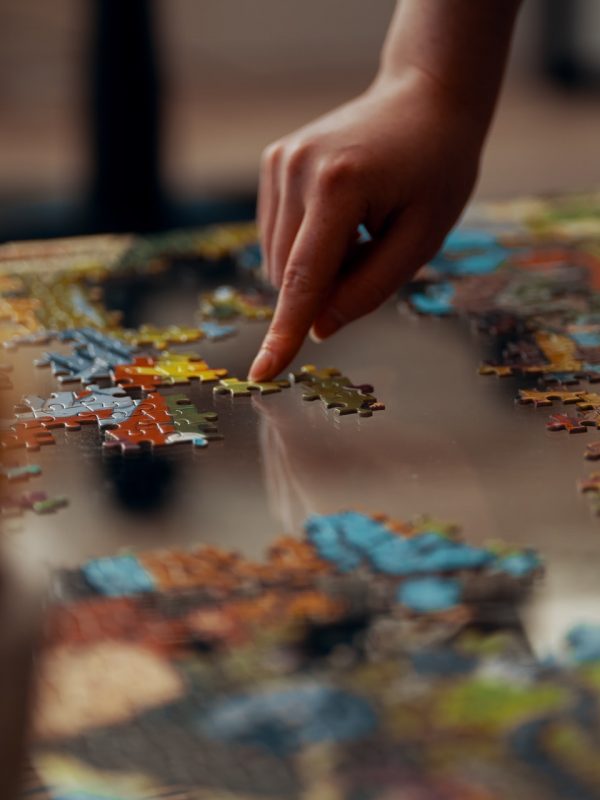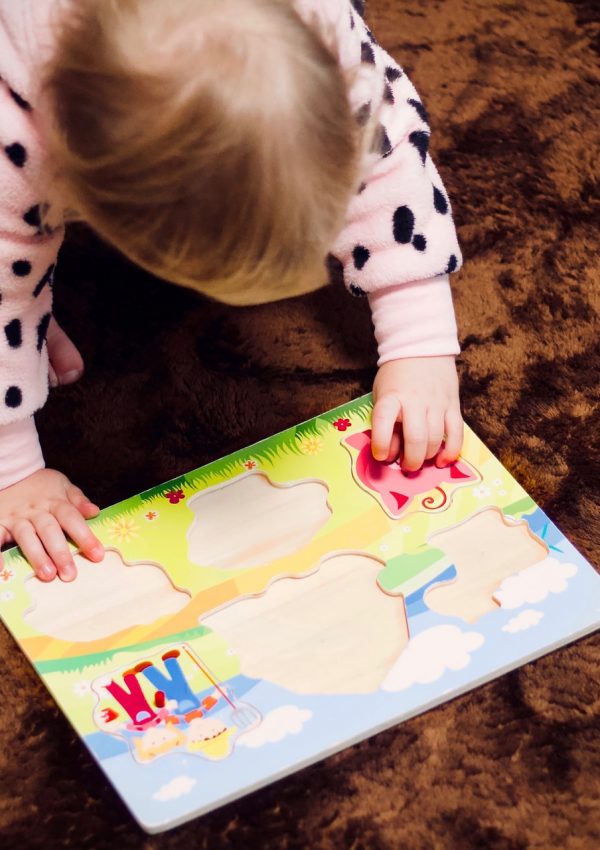 PUZZLES AND PHYSICAL DEVELOPMENT
Right off the bat, their hand-eye coordination will get a real work out!
From making the connection between their hand to the puzzle piece and then from the puzzle piece to the puzzle itself, they will be practicing this super important skill without even realising.
And the very nature of puzzles will have them repeating this movement over and over again. Repetition, of course, is so useful in getting them developing.
Puzzles will also get your kiddo's fine motor skills improving.
Different types of puzzles will require them to do a variation of movements that get those small muscle groups moving.
Things like grasping small pieces and knobs, and manoeuvring them to fit into spaces are exactly the types of 'exercises' that will help them complete other tasks that involve small hand and wrist movements, like writing and dressing themselves.
Here are some great options to support your child's physical development:
Magnetic Fishing by Melissa & Doug
House Pets (jumbo knobs) by Melissa & Doug
Felt Farm Animals by Jack 'n Jill
Circle and Square Shapes by Tuzzle
With easy-to-grip pieces and bright, familiar images, puzzles with large knobs and no more than 20 pieces will delight toddlers as they begin to understand how best to use their hands for specific tasks.
They'll love ones like:
Touch and Feel Farm Puzzle by John Crane
Shape Matching Board by BigJigs
For preschoolers, alphabet and number puzzles are a great ways to introduce them to early-stage literacy and numeracy.
They'll benefit from more complex types with up to 40 pieces that also help with their shape recognition and memory.
Why not try the following:
Giant Words Floor Puzzle by Hinkler Books
Alphabet Worm by Fun Factory
Early learners are beginning to understand resilience — puzzles are another way they can learn to persevere through challenges.
Plus, the fine motor skills required to complete puzzles with smaller and more complex pieces will do wonders in preparing them for handwriting and typing.
Some great puzzles early learners include:
Rainbow Fish by Tree Toys
Underwater Realm by Ravensburger
Puzzles provide such diverse and great ways to get your child's mind and body developing.
You'll find a huge collection in the Bayside Toy Library catalogue right here.