Encouraging your child to play with a wide range of EXPRESSION TOYS is a great way to help develop THEIR IMAGINATION, CREATIVITY AND PERSONALITY.
Bayside Toy Library has a diverse collection of fun expression-FOCUSED TOYS and games for all stages of your child's developmental journey.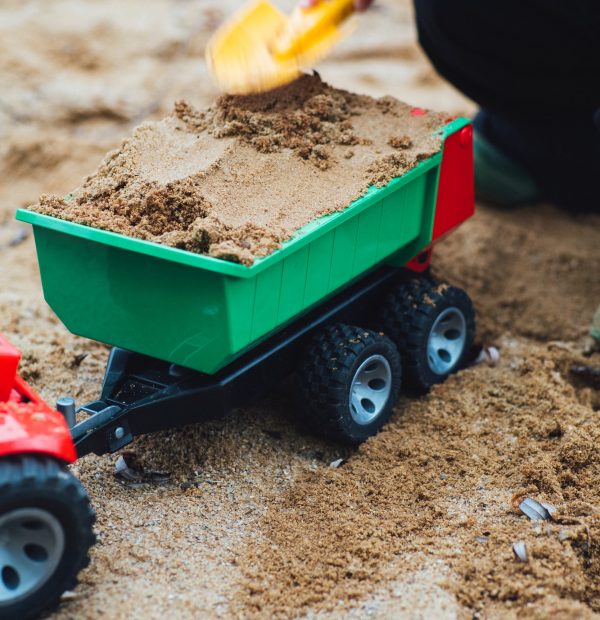 WHAT ARE EXPRESSION TOYS?
Expression toys are just that — toys that help your little one express themselves!
It's all about fostering make-believe and imaginative play. 
You can do this by providing them with toy versions of real-life items, such as:
Phones
Kitchen sets
Workbenches
Gardening tools
You can also encourage your child with expression games:
Role playing
Story telling
Making music
Being able to express themselves is a critical part in their development.
They'll use their imagination, creative thinking, problem solving, whilst learning more about their own little personalities.
UNDERSTANDING THE WORLD AROUND THEM
It's not only themselves that they're learning about.
By playing with expression-focused games and toys, you child is learning how the world around them works.
They're learning about how to behave in certain situations based on whatever toys they're playing with.
For example, when they're role playing a restaurant scenario with a kitchen set, they'll quickly understand that taking their customer's order is pretty important to the process.
A huge part of their learning is actually based on your own behaviour. How you use certain real-life items will help inform how they use their toy versions.
How else would they know what to do with a toy drill??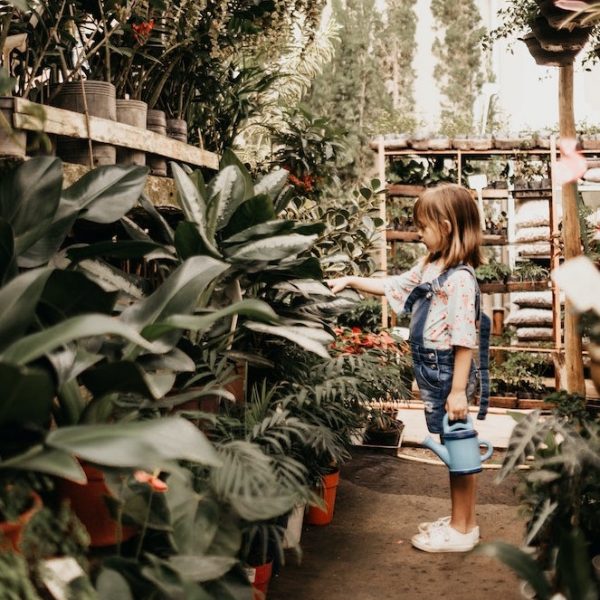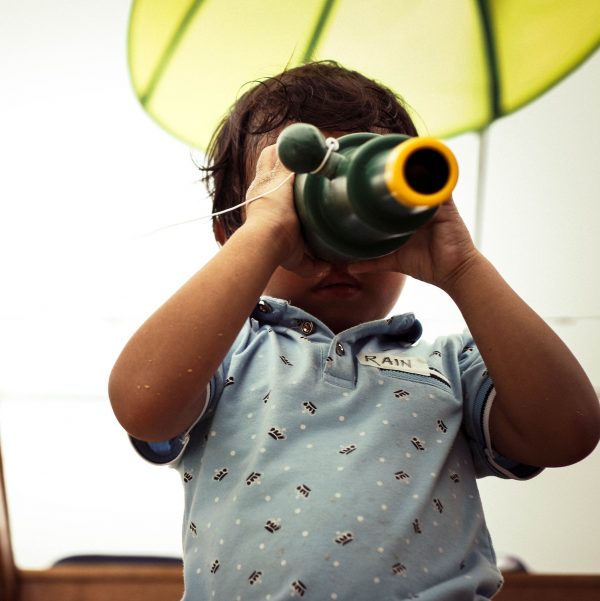 DIFFERENT TYPES OF EXPRESSION TOYS
As you have probably realised, there is a huge range of options to encourage your child with expression play.
Why not keep things fresh? Here are some expression toys and ideas:
Musical instrument toys (bongos, maracas, xylophones)
Explorer toys (binoculars, spades and paintbrushes to dig for fossils)
Kitchen toys (pots, pans, bowls, spoons)
Garden toys (spades, wheelbarrows)
Art toys (paints, pencils)
Expression toys and games work so well with dress-ups and costumes.
The possibilities are endless!
With both, your little one will be creating fun storylines and narratives that keep them busy, keep them developing and keep you sane!
EXPRESSION TOYS AS KIDS GROW
For your toddler, imitation-play is a critical part of their mental and physical development.
At this stage, they are playing with purpose and are fascinated with toys that mimic adult life!
Think: caring for their dolls, talking on the phone, and playing with toys that replicate regular household items, like pots, pans and remote controls.
Preschoolers are learning to play with other children. This means they're practicing patience and learning about those tricky things called cooperation and negotiation.
Toys that encourage them to share and engage in dialogue are great ways to help their emotional and mental development. So try puppet sets, play food items and dolls houses.
Early learners will benefit from more complex imaginative storylines that focus on fantasy and drama.
By encouraging expression play, you are helping develop their language and all-important cognitive skills.
Role play games like digging for fossils, chefs, pirates and weddings are great ways to develop these intellectual skills.
Bayside Toy Library's huge collection of different expression toys will keep things simple for you and fun for them.
Check out the catalogue here.