Encouraging your child to play with a wide range of DRESS-UPS is a great way to help develop THEIR SELF-EXPRESSION, IMAGINATION, CRITICAL THINKING and PROBLEM SOLVING SKILLS.
Bayside Toy Library has a huge collection of fun dress ups and costumes for all stages of your child's development.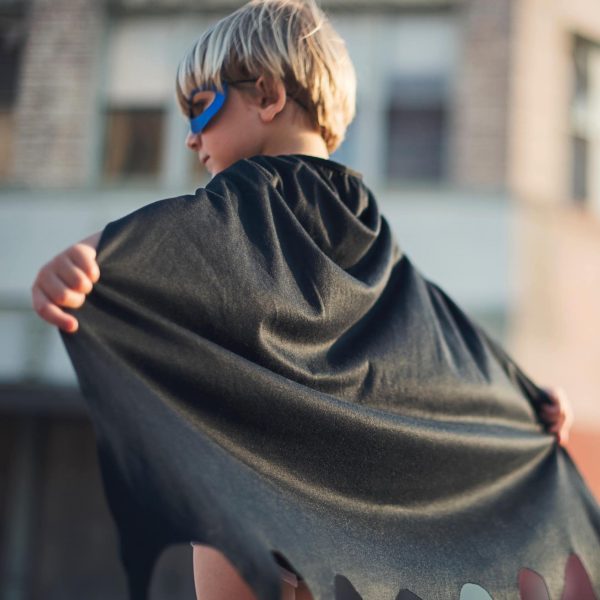 WHY ARE DRESS-UPS IMPORTANT?
Dress-ups allow your little one to dream!
It gives them hope and endless possibilities for what they can achieve.
Dressing up will also help to exercise their imagination and encourages them to explore and develop their personality.
Providing your little one with a large collection of varied dress-ups will help broaden their minds. This is important for two reasons:
They will be exposed to a huge range of different types of characters. From doctors to dinosaurs, they will start thinking in different ways based on who they are dressed up as.
They will begin to consider their place in the world, and how they fit in — maybe they'd quite like to be a doctor when they grow up?
Dress-ups are so important in helping kids to see themselves as whoever and whatever they want to be!
HOW DRESS-UPS CAN HELP YOUR CHILD's PHYSICAL DEVELOPMENT
Not only are dress-ups and costumes amazing for your child's mind and personality, but their little bodies will benefit too!
The actual physical parts of dressing up — like using buttons and adjusting zippers — help with their fine motor skill development.
This is such a win-win for them!
Some dress-ups will also encourage other types of physical development.
Take superheroes, for example. With all that running and jumping and climbing they need to do to save the world, there are bound to be some benefits to their gross motor skills.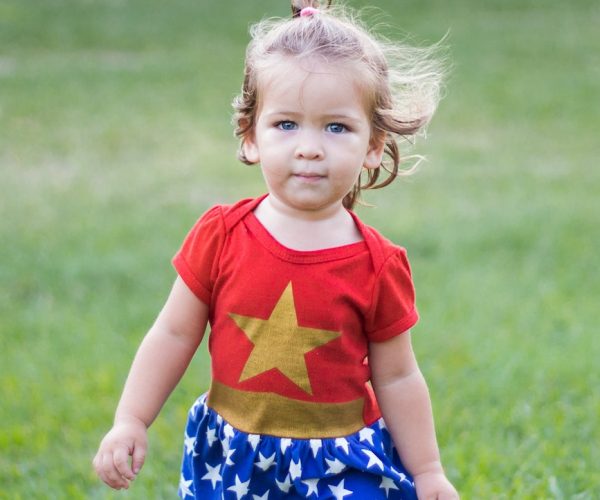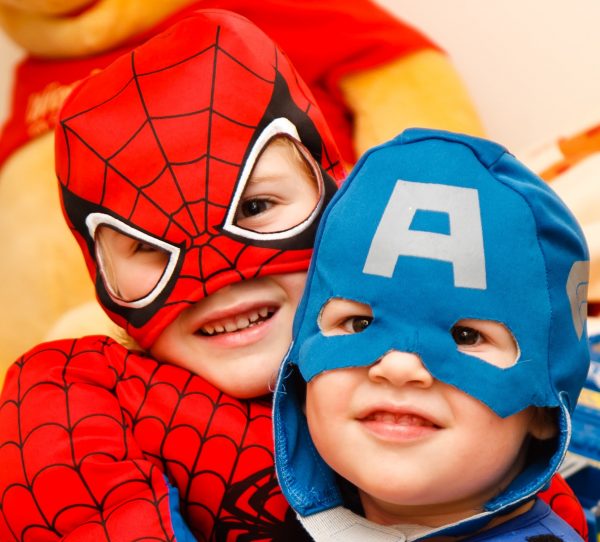 DRESS-UPs AND ROLE PLAYING
Dress-ups and role playing go hand-in-hand, and it's not hard to see why. How can someone dressed as a pirate not possibly be searching for hidden treasure??
Kids will naturally begin to form storylines and narratives based on their dress-ups.
By encouraging this, you're helping them to think critically about how their character would behave in certain situations.
You're also helping them to problem solve. For example, how DOES the bunny rabbit cross the raging river to collect the golden carrot?
They will need to think hard about how to solve these hard-hitting problems from the perspective of their character.
It'll keep their little minds ticking, busy and entertained!
For toddlers, imitation-play is a huge part of their development.
Dress-ups will help them to begin imagining themselves as their favourite character. Can be as simple as wearing a dog costume and crawling on all fours.
Various dress-up items, like sunglasses, hats and bags will encourage your preschooler to develop their own creative storyline.
This will help them to think critically about what their dress-up items mean to their narrative. For example, wearing a beanie might help them develop a storyline about a trip to the snow.
Dress-ups and role playing are great ways to encourage early learners to develop and expand their language skills, vocabulary and emotions.
By wearing various costumes, they will start exploring different words and ways of talking that fit their character, challenging them to step outside their comfort zone.
Bayside Toy Library's massive range of dress-ups and costumes will keep your kiddos busy with more storylines and adventures they thought possible!
Now that's a win for you.