Encouraging your baby to play with various infant-specific toys will help them to develop their senses, explore their own hands and feet, as well as the wide world around them.
Bayside Toy Library has a huge range of infant toys that will help them take those huge physical and mental developmental leaps.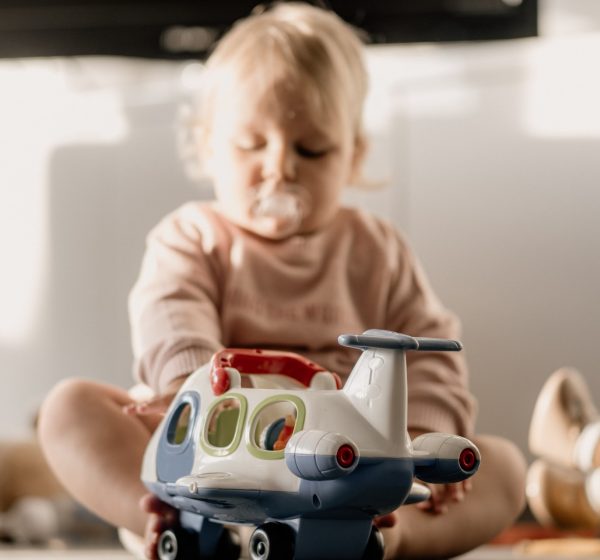 Why are toys important for your infant?
While it might not look like your infant is actually playing with toys and objects at this stage, they're definitely reaping the rewards.
By simply providing them with bright things to look at, you're helping them to develop neurologically. 
And when they eventually understand the concept of reaching and touching things, the toys you provide them will help them develop physically.
So, even though they might just be looking at their toys, or even just swiping at them, they're doing very important work!
Then, once they work out they can move around by themselves, you'll need the toys to keep up with them!
INFANT TOYS FOR SENSORY DEVELOPMENT
Understanding what your little one can see, hear and feel is important in knowing how to encourage their development with the right toys and games.
During your child's first year, they will spend most of their time learning and exploring their senses.
From observing their surroundings, to reaching for their feet and putting everything in their mouth, this first year is all about discovery!
You can help them to explore with these toy ideas:
Soft and textured toys
Shape Sorter by Fisher Price
Klickity by Fat Brain Toys
Activity Sounds House by Fisher Price
See Me Centre by MTA
You can read more about their sensory development here.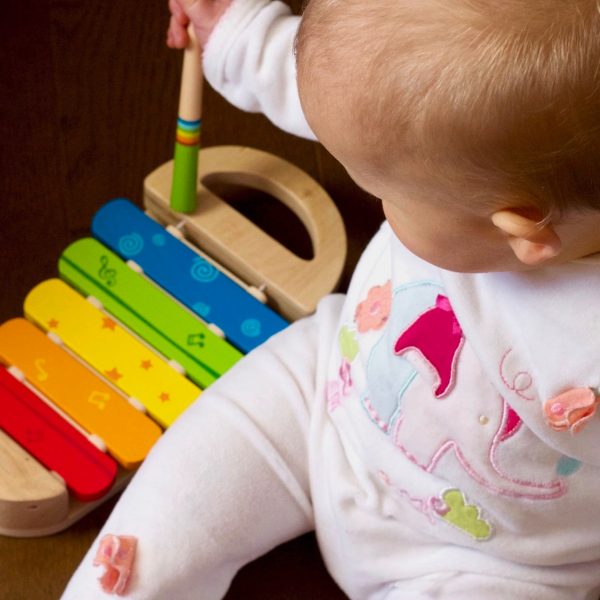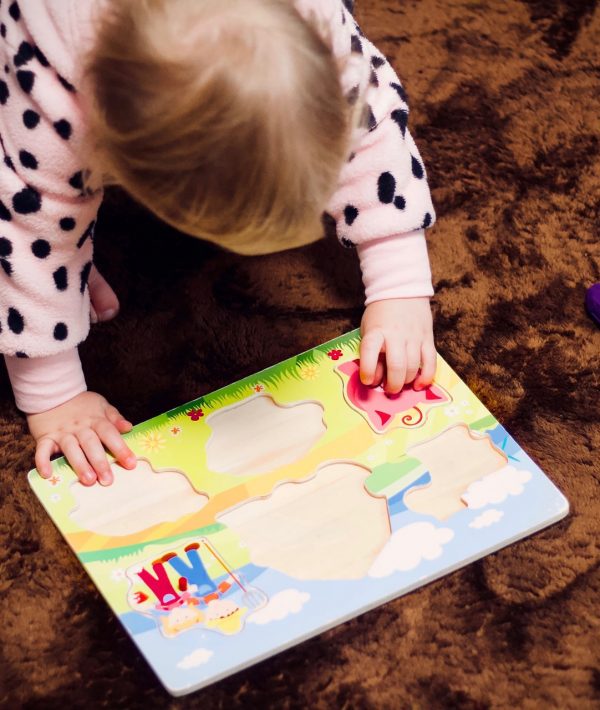 InFANT TOYS TO HELP WITH REACHING, GRASPING AND ROLLING
Learning to reach and grasp exciting and interesting toys is part of your baby's introduction to independence.
These fine motor skills are the foundation for them learning to feed themselves, brush their teeth, and solo-exploration.
And that eventual first roll onto their tummy is one of their first steps in them strengthening those really important core muscles!
So here are some great toys to get your infant reaching and rolling:
Rainforest Peek-a-Boo Leaves Mobile by Fisher Price
3-piece rattle set by Playgro
Skwish Ball by Manhatten Toys
Spin and Explore Tummy Time Mat by Lamaze
LEKA Baby Gym by IKEA
Using different toys to encourage your baby to reach and roll will also help them develop their coordination.
Remember, anything bright, fun and attention-grabbing should do wonders in capturing their curiosity (encouraging them to reach and roll)!
INFANT TOYS TO HELP WITH SITTING, CRAWLING, STANDING AND WALKING
Attention-grabbing toys are also super helpful in encouraging your infant to take those next metaphoric and literal physical steps!
As much as you'd love them to keep still, even just for a moment, you're going to need to start encouraging them to become even more mobile!
Check out these toys to help get your baby sitting up, crawling, standing and walking:
Roll and Glow Monkey by Bright Starts
Crawl and Learn Bright Lights Ball by VTech
Musical Pop-Tivity Table by Fisher Price
Busy Chase 'n Crawl Duckies by Infantino
Turtle Walker by Little Tikes
To keep things simple for you, you can also borrow the Mystery Toy Packs from the Bayside Toy Library that each focus on developing specific milestones like sitting and crawling.
You'll find a huge collection of infant toys and packs in our catalogue right here.