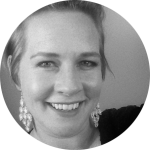 Sallyanne Hunter
Toy Library Wizard
Karthik Subbaiah
Treasurer

Renata Eager
MARKETING & SOCIAL

KATE LITTLEHALES
COMMUNITY ENGAGEMENT

MARINES HEREDIA
FUNDRAISING & EVENTS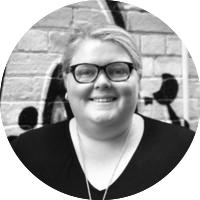 Helen Batho
Vice President
Rhiannon Fox
Committee EventS

NICOLE BOURMAN
Membership Coordinator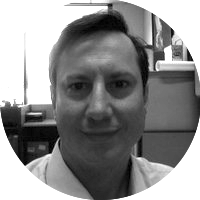 Martin Coltorti
Maintenance Support


Mel Neesham-Smith
toy Coordinator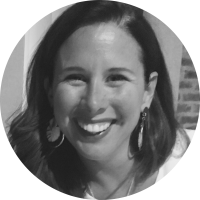 Melissa Brown
General Member

VACANT
CATALOGUING COORDINATOR
Favourite BTL toy: "Would have to be the board game Labyrinth. Not only do my kids love it but there's been many times when the grown ups have rushed the kids to bed of an evening to sneak a game in ourselves!" Best perk of working at the toy library: "The people. I just love seeing all the kids develop over time, their little personalities and confidence that comes with new accomplishments be it a little one in our infant section walking for the first time or an older child calling out "I did it!" when they mastered a puzzle or game. I love empowering parents to make good play choices and educating parents in the community about the benefits of play!"
What is your favourite toy from BTL? Scooter and Tinker Bell Helmet (for my youngest). My eldest son used to love the dinosaurs, back when he was going through his dinosaur phase. My middle son currently has a spider man costume which he one day will need to return (much to his disappointment) What is the best perk of being on the BTL committee? Being involved in an uplifting community group and meeting other local parents. Every time I leave a meeting or event, I feel really positive, the committee is such a friendly group. I love seeing how much fun the kids have just by visiting the library. Back when I joined the committee I was just getting back into work following maternity leave and the skills required to assist with the finances really helped get me back into the work groove sooner. Another perk is access to the party packs which is pretty handy with 3 kids.
My kids' favorite toys - pretty much all of them, they loved all the infant toys when they were younger especially all sorts of pop up toys, shape sorters and push alongs. Now the super big car garages, trucks & puzzles are their go to toys! And we never leave without a board game! - I love being part of this great community service, it really helped me connect with like minded people during stressful parenting times and I found lovely friends while volunteering. The biggest perk, as Toy Coordinator I get to trial & test new toys, get to visit the toy fair and as committee member we can borrow more toys, the kids just love it and we never get bored during rainy days with the Toy library's puzzles & board games!
Favourite BTL toy: "My son Stevie's is Tubation – he loves making all sorts of creations and using his imagination with them. My daughter Indi's is any animal or dinosaur set, or 'Dr Duck' (2750) an infant pull along which at 4.5 she still doesn't see as being below her intended play age!" Best perk of working at BTL: "There are so many! I have a job doing something I love where I am part of a fantastic community that is growing and evolving every day. I still get excitement finding the perfect toy for someone to borrow, reuniting a lost piece, adding to our collection with the amazing donations we receive or suggesting the perfect Party Pack item to make your party memorable. Not many people are lucky enough to have a job that gives them that much satisfaction after 4 years!"
What is your favourite toy from BTL? Anything train related! What is the best perk of being on the BTL committee? The fun of being part of a great team, satisfaction from ensuring thousands more families like ours benefit from this terrific community resource, relief knowing that we're not contributing to landfill, and delight from watching our boys play with an endless supply of great toys.
Favourite BTL toy: "My kids are all grown up so taking advantage of the toy library will have to wait until grand children come along. However, the STEM toys would appeal to me.  Best perk of being on the BTL committee: "Making a contribution to a great community resource and working with the passionate committee".
FAVOURITE BTL TOY: All of the tea sets. My little girl just loves to make tea, and serve it to her soft toys and pet cats! BEST PERK OF BEING ON THE COMMITTEE: Making new friends in the local area, everyone has been so friendly and kind. I have loved being involved with a local community organisation, and giving back. Our time at the toy library is always so enjoyable, and it has been great to provide our daughter with such a wide range of toys. The best perk of working on events this year was seeing how much pleasure the children received from the family fun day activities!
My favourite toy is the large outdoor water play station. So much fun and my boys can play together around it. I love that BTL is part of my village in this crazy game of raising children. I love meeting new people and supporting a community service that I am so passionate about.
What is your favorite Toy? How can I choose?! The baby rolling keys xylophone for my little one. The handheld helicopter for my middle son and Board games for my eldest. Everyone gets something! What's the best perk about being on the committee? Keeping a valuable community resource going which helps parents and kids alike. Everyone on the committee has such a great attitude and I've made great friends. Especially as a first time mum from another country, the Bayside Toy Library gave me help when I really needed it. Now 3 kids later it feels good to give back!
Favourite BTL toy: "Having three children ranging from 3 to 8 years, our choice is wide! Dinosaurs/animals sets, car sets, train sets, pretend play (from dress ups to dolls cribs, and all the little people range), the Toy Story toys (including the potato heads!), board and card games (Sleeping Queens is a hit in the house, for both, children and adults!), outdoor toys (like the big yellow digger and the scooters), party pack, etc, etc, etc.....so much choice!!!!! " Best perk of being on the BTL committee: "The opportunity of making a difference within the community, supporting a great sustainable cause to develop children through having fun, working alongside very passionate people with the same goal."
Favourite toys: board games Favourite part of being on the committee: experiencing how much a group of dedicated individuals can do to support an amazing committee resources