Dan McFadyen and his kids, Joel & Alicia, have curtailed a lot of activities during this lockdown period to keep the community safe. So they are loving click and collect and the fact that they can keep engaging with us in a safe (and fun!) way.
WHAT DO YOU THINK ABOUT CLICK & COLLECT
Click & Collect at the Bayside Toy Library is just… easy! And safe. Both really important factors these days. It's so easy to reserve toys online & know we've found toys they'll like – it also removes any stress from the pick-up.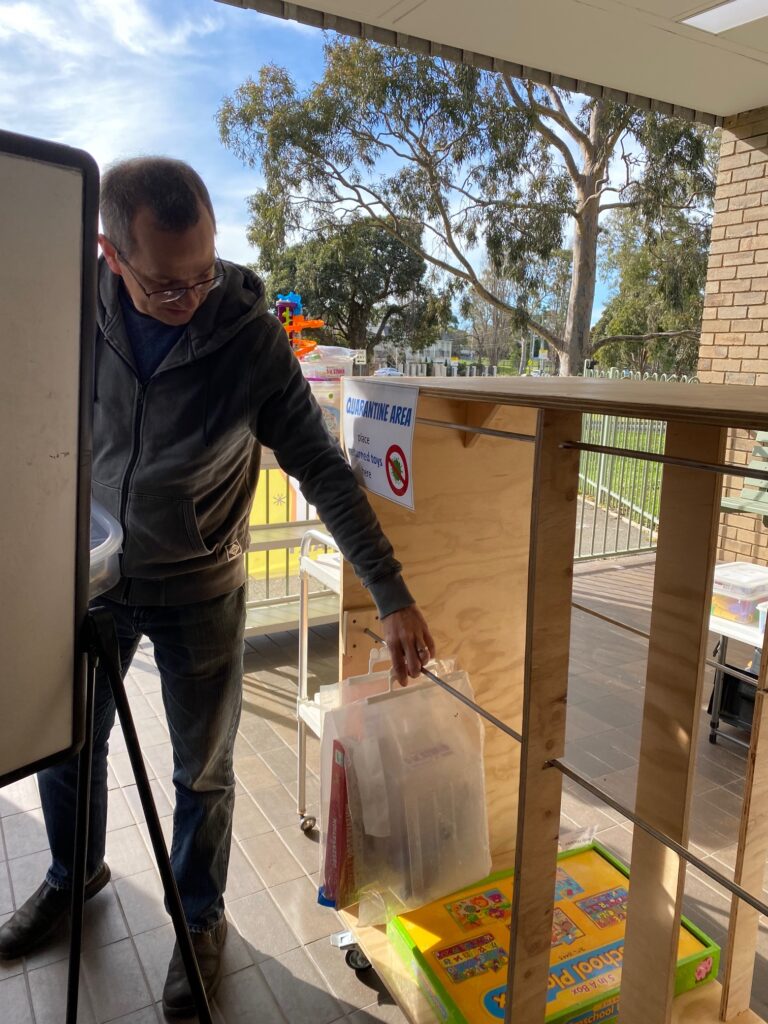 All drop-off and pick-up is done outside, and any toys are quarantined when they're returned, which provides that extra layer of safety.
HAS IT HELPED?
Kids love toys… any time! Collectively, we've curtailed a lot of activities to keep the community safe. It's fantastic to keep the Toy Library a part of their lives, so they still have the joy of playing with different toys. Huge shout out to Sarah and the Bayside Toy Library team for adapting to the times and maintaining this wonderful service!
DO YOU HAVE ANY TIPS WHEN USING BAYSIDE TOY LIBRARY'S CLICK & COLLECT SERVICE?
We've made it a fun activity with the kids to search for and reserve the the toys they want. As a result they're finding toys they normally wouldn't, and loving it. They count down the days until Toy Library Day! I've done C&C by myself – which ensures a very happy reception when I get home!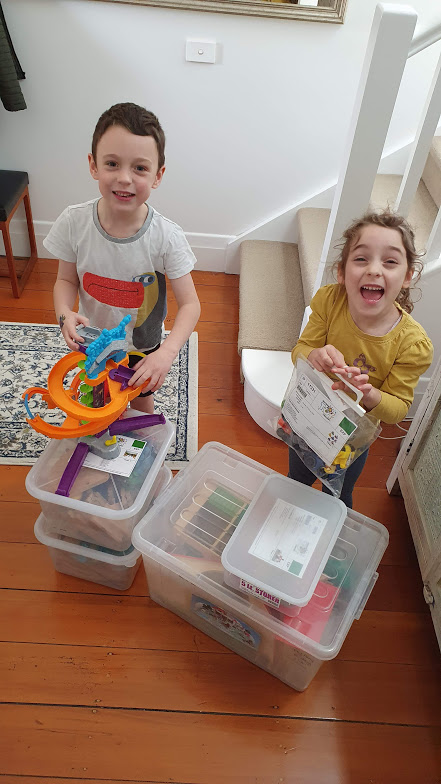 ****
Click & Collect sessions run twice a week, Thursday afternoons and


Saturday mornings.


BOOKINGS ESSENTIAL




***
Would you like to share your C&C story? We would love to hear it! Email us at info@baysidetoylibrary.org.au