Jo Clark is a member of the Bayside Toy Library. She's called Click & Collect a sanity saver and has used the service quite frequently since we launched it, so we asked her to share her experience with us.
WHAT DO YOU THINK ABOUT CLICK & COLLECT
We love it!
It is convenient, simple to use and easy to browse online at any time. No stress juggling the kids, while rummaging through the toys & counting pieces!
HAS IT HELPED?
It has definitely helped keep the kids entertained during iso!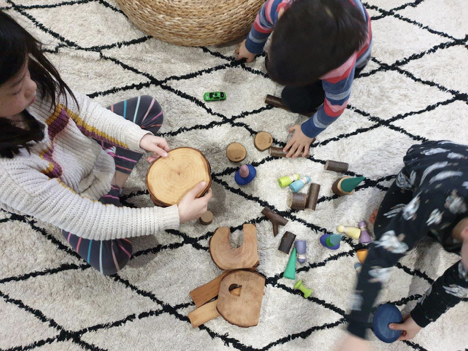 There is always such excitement when new toys come home. It's great to be able to swap them over after the novelty has worn off or hold onto our favourites! We have definitely utilised the Toy Library more frequently than usual – great sanity saver!
DO YOU HAVE ANY TIPS WHEN USING BAYSIDE TOY LIBRARY'S CLICK & COLLECT SERVICE?
The filters make it really easy to search. Filter by category, age or brand individually or use multiple filters to narrow down your options really quickly.
****
Click & Collect sessions run twice a week, Thursday afternoons and


Saturday mornings.


BOOKINGS ESSENTIAL




***
Would you like to share your C&C story? We would love to hear it! Email us at info@baysidetoylibrary.org.au